The Bilan, a renowned business magazine of Switzerland, this week released a list of the wealthiest residents of that country, among them is the Brazilian writer Paulo Coelho, at 300th place.
Paulo Coelho lives for years in Swiss biggest city, Zurich, and his fortune would be between 400 and 500 million Swiss francs, equivalent to R$ 1 billion.
The writer, known and acclaimed worldwide for a legion of fans, has sold 175 million books in the world, only 70 million of the book "The Alchemist". His works are translated into more than 80 languages.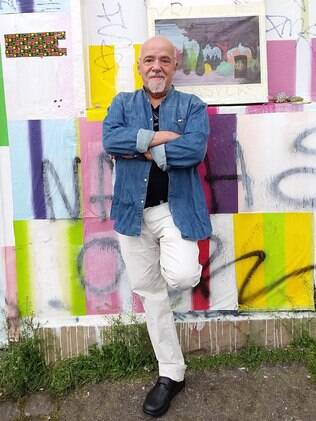 Coelho has entered the Guinness Book of Records as the author that signed more books in different editions (October 9th 2003 Book Fair in Frankfurt). In October 2008, entered for the second time, the Guinness Book of Records for his book The Alchemist – most translated book in the world (69 languages).
With a life story full of controversies, before dedicating himself completely to literature, he worked with director and playwright, journalist and composer.