An American photographer from San Francisco who describes herself as "tall, pale and half Norwegian" was forced to add to her Twitter bio a warning: "I'm not the actress, star of Brazilian soap operas."
American Helena became a 'meme' on Twitter after the debut of the 'Em Familia' soap opera on brazilian tv station O GLobo, this monday night.
The American photographer Helen Price enjoyed the night of confusion yesterday after people started commenting on Twitter using the "@" to the define a username, in front of the name "Helena" instead of "#", to define a subject.
Helena Price, the owner of the profile @helena, began receiving hundreds of entries in the social network, in Portuguese and did not understand anything. But the photographer took it in good terms and re-twitted the best moments of the invasion at her account.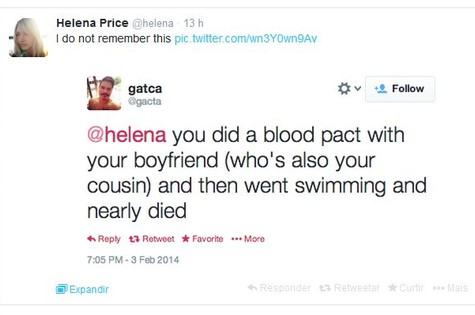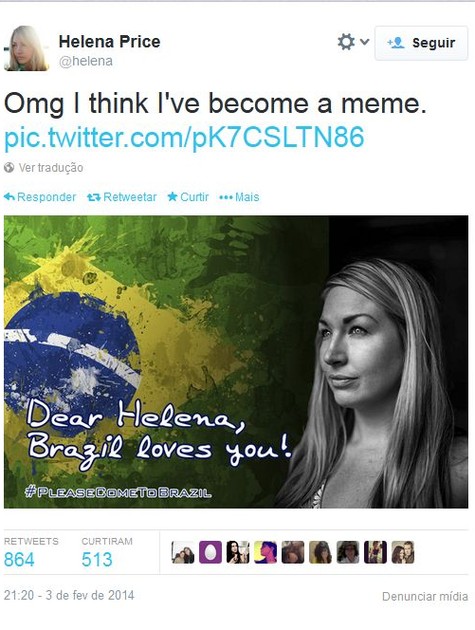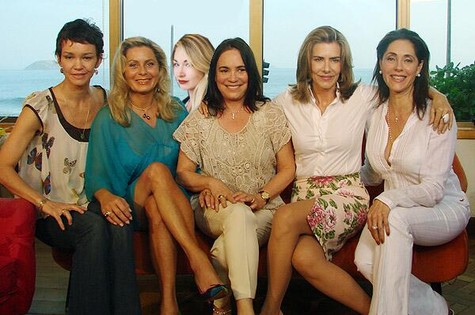 You can follow her on Twitter at https://twitter.com/@helena and check her work on her website http://helenaprice.com/