In March, the National Civil Aviation Agency in Brazil had registered already a 25% fall in the average price of airline tickets for those looking to travel during the World Cup. The effect was attributed to the increased number of flights to the cities that will host the World Cup, in order to meet the increased demand for travel.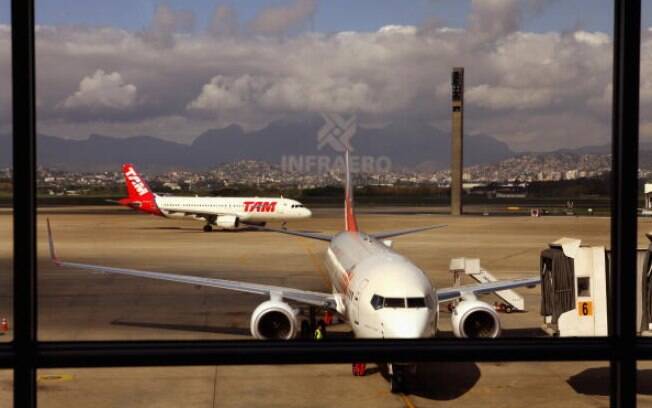 A Survey of prices made ​​by iG at Skyscanner, a site that compares prices of tickets, found that 13 tickets have become cheaper since March, and two of them maintained the same price. The survey was conducted between the 25th and 28th of this month, and includes 27 sections between the host cities during the month of June.
A ticket between Brasilia and Cuiaba, which cost R$ 392 in late March, fell to R$ 123, a reduction of 68.7%. A ticket from Sao Paulo to Fortaleza that cost R$ 278; a month ago, was R$ 525, a decrease of 47%. The stretch between Sao Paulo and Belo Horizonte goes for R$ 111, while costing R$ 162 a month – 32% drop.
Brazilian, American and Chileans fans who will accompany the three games of their respective teams in the first round of the tournament have benefited from lower prices. Tickets for three stretches between the host cities were down 25% for the Brazilians, 16.7% for U.S. and 10.7% for Chileans.
By March, 80% of domestic airline tickets sold by TAM for the period of the Cup were sold for prices under R$500. Currently, 50% for domestic tickets available are being offered below this value, and 30% are being sold for less than R$ 200, the company said in a statement.
Furthermore, the survey shows that 12 tickets already report increased prices, mostly the routes that include Manaus, Cuiabá and Natal as a starting point or destination.
But now, the trend is that the ticket prices will rise higher and higher event approaches. GOL announces that the closer the travel date and the higher the occupancy rate of flight, the greater the ticket prices.
To purchase tickets at low fares, Gol recommends that travelers purchase the tickets in advance, spend at least ten days in the destination and buy roundtrip tickets. TAM informs that its pricing policy for the World Cup period is similar to other periods of high demand, such as carnival and school holidays, and prices vary according to factors such as flight schedule, anticipation of buying and length of stay at destination.
Source: Ig.com.br and Skyscanner.com.