A special " brigadeiro"(kind of brazilian specialty chocolate) made ​​from milk powder and whey protein (protein isolate extracted from whey or rice and soy), is the bet of the brazilian chef Gustavo Johnson, 27, to win the audience that attends gym academies and is into fitness in Brazil and make his company, Chef&Você grow.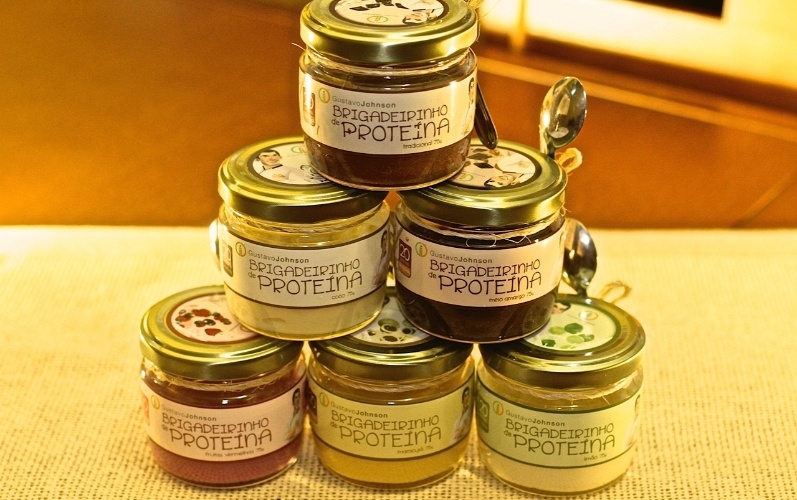 Whey protein is a food-based protein consumed by physically active people with disabilities of the nutrient." It helps in gaining lean mass and body fat loss."
A pack of 75g is sold with a spoon for R$ 13 for the final consumer. The product is marketed in gyms with the help of resellers of sports supplements and natural products in various regions of the country. For resellers, the price is R$ 9 per unit.
Per month are produced and sold 1,500 brigadeiros. Whereas sales to end consumers and retailers, Johnson says bill between R$ 10,000 and R$ 15,000 with the product.
Source: UOL