Ok, ok… he didn't really rape or abuse her… we only put that title to get your attention to this. But we did so for the same reason the characters in this article did. One trying to get attention to himself and his book signing, the other trying to get spectators to their tv show. And following the countless newspapers, magazines and websites that also tried to get attention from this in Brazil today, we will do that too to get some page views!
The former "panicat"(a member of the TV Show Panico na TV) Nicole Bahls became the subject of controversy in the first story recorded on the streets in her new phase in the show. Back to the program last week, she was at the book signing of  the author Gerald Thomas in Rio accompanied by her crew. The "panicat" tried to hide the embarrassment when Thomas reached into her dress to mock the tv crew.
Gerald Thomas himself made a comment about his attitude to stick his hand in the girl's dress.
– "I put my hands in the girl. And everything ends under warm blankets".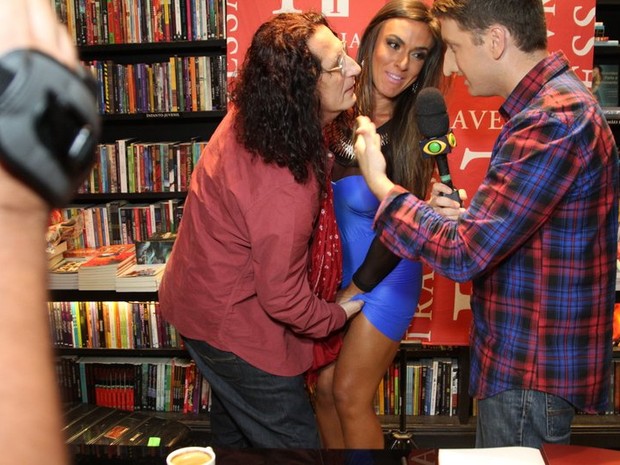 The theater director also spoke about the incident on his blog where he said he did what many would like to do between four walls. Thomas also criticized the approach of the media about the fact, saying that the press was catty and explores only the sensational side of it: "GERALD THOMAS rapes Nicole Bahls!" And ended the text with what he called a warning: "Women are not objects. But they should not be presented themselves as such."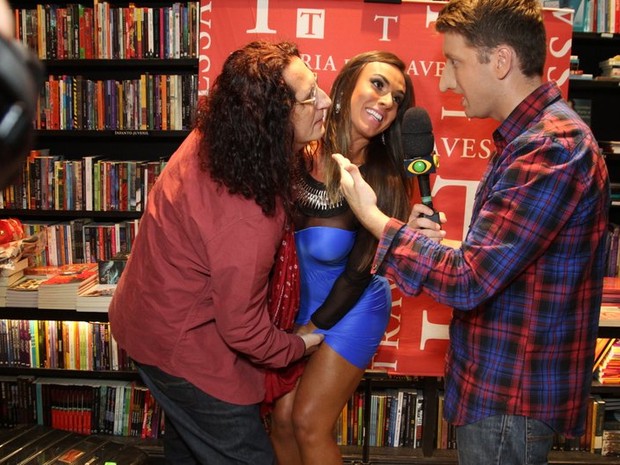 The confusion happened at a bookshop in Rio but Thomas only faced the team of Panico na TV with the same weapons that they use: a very sarcastic and invasive humour. He first reached under her dress, then tried to lower the crotch of another comedian in that crew. To Nichole Bahls, that asked him to speak about his "project" (the book he was launching), Gerald said: "My project is doing a baby on you tonight!"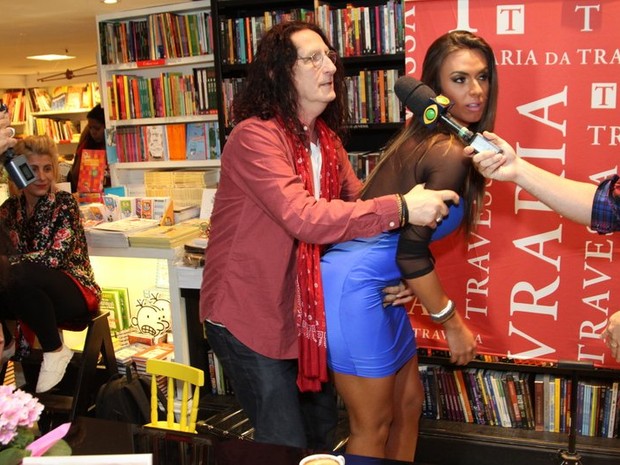 Source and pictures: http://ego.globo.com/noite/noticia/2013/04/escritor-enfia-mao-dentro-do-vestido-de-nicole-bahls.html