A fight between neighbors over the use of a public space ended with a vehicle cemented to the sidewalk in Belo Horizonte, at the state of Minas Gerais. The unusual case has attracted the attention of onlookers passing by the place.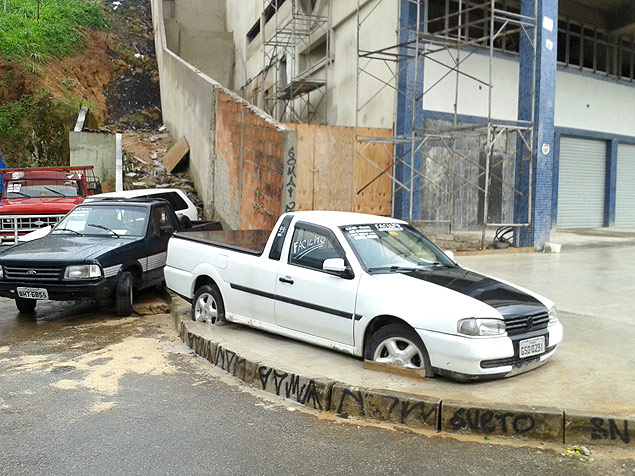 The car was cemented to the sidewalk in Brazil.
The location of the dispute is a very steep and unfinished street. According to the gas station attendants next to the area, for some time now the lawyer Marcio Drumond uses the area to expose cars for resale. On the day the there were three cars on site, plus the cemented vehicle.
At the corner of the street they are finishing the works on a new commercial building. According to Mrs. Mafaldo, lawyer that works for those responsible for the work, for about 20 days the construction workers have been asking for the owner of the car to remove the car from the sidewalk.
They needed the car removed to cement the sidewalk as provided for in the approved project work at City Hall. "We tried to talk, we asked, but he told all of us to not put our hands on his cars, and said he has permission from City Hall," said the foreman Adilson.
We then talked to the owner of the building, that told us to go ahead and cement the sidewalk.