Gremio, the Brazilian club from Rio Grande do Sul, inaugurated their new stadium on Saturday night with a victory, 2-1, over Hamburg, Germany, repeating the score of the World Cup 1983 on the same opponent, which made the gaucho team world champions. The new "gremista" Arena  arrives to replace the Olympic, where the club spent its games since 1954.
The big surprise is that this stadium with a capacity of 60 thousand seats is not part of the World Cup 2014! And it is noteworthy that the approximately R$ 600 million spent to put up the giant have private origins, very different from what has been happening with the designated stadiums for the World Cup.
Because of politic reasons, the new Arena is out of the FIFA tournament, while places where football is just amateur, like Amazon, for example, will receive matches.
But the big question to be explained is how a stadium built with the latest technology can cost R$ 600 million for 60 thousand seats and "Fielzão", the Corinthians Stadium in São Paulo, for example, more than R$ 1 billion for only 48 thousand people? What about the remodelling of the Maracanã, also with exorbitant costs, or the other World Cup arenas, all with injection of public money, how can they get so damn expensive?
Perhaps the answer lies in the misuse of what is public. Public constructions in Brazil are surrounded by corrupt acts of those who care little for immorality. In the case of the private initiative, in which the accounts are audited more severely, the division of the bread is smaller, and the final price of the project is much closer to reality.
Meanwhile, even with all the corruption and overpricing, the stadiums for the 2014 World Cup are still incomplete and late!

New Gremio Arena inauguration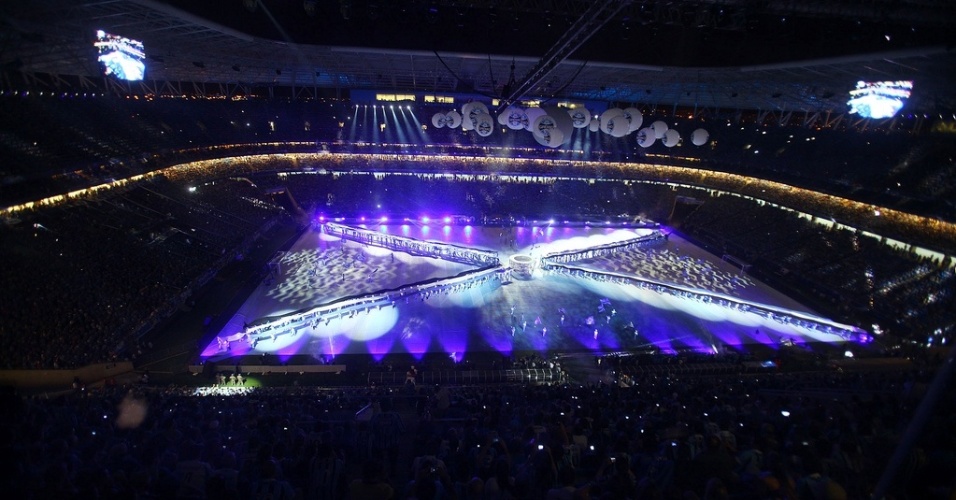 New Gremio Arena inauguration
Joe Conno