Fernanda D'Avila created a new muse title between plenty that already exist in Brazil. She is "The Muse of The Thin Waist" a title she shares with Rayanne Morais, another Brazilian fitness model. Fernanda, is the proud owner of a waist of 64cm, the dancer for TV Show "Domingão Faustão" has recently shown her good shape on a photo shoot for a fitness brand in the city of Rio de Janeiro.
To keep her body fit, Fernanda is adept of a heavy trio: fitness, functional training and stand up. In a recent conversation with the EGO site, the model said that a balanced diet is also the basis for having a nice body. "I remember that spent all day at the gym and then eat dairy products such as cheese, yogurt, chocolate, fried foods and fat. One day I decided to cut al l lost weigh." says Fernanda. Her current personal trainner, Julinho, showed that it is not necessary to spend hours training to get a beautiful body. Just take aim and focus on training, and properly execute the exercises.
The result of so much effort are her privileged measures. With 55kg for 1,69m tall, and only 9% of body fat percentage, Fernanda says she still has not found with her ideal body.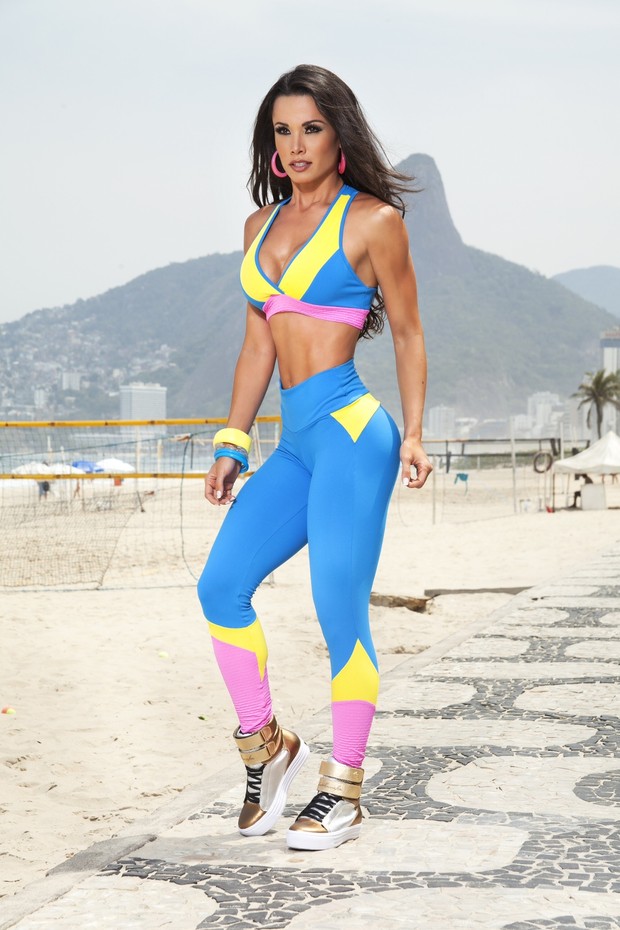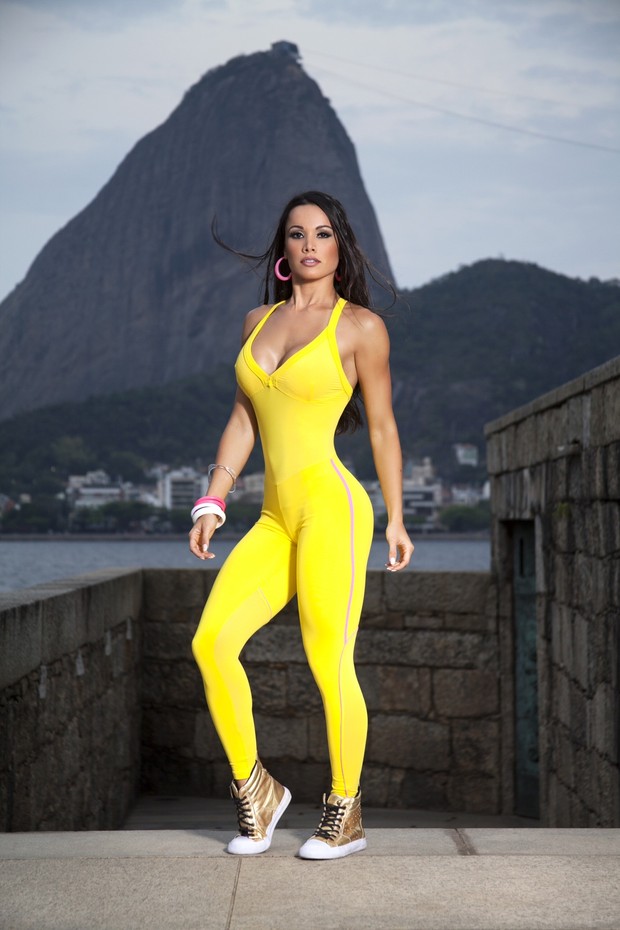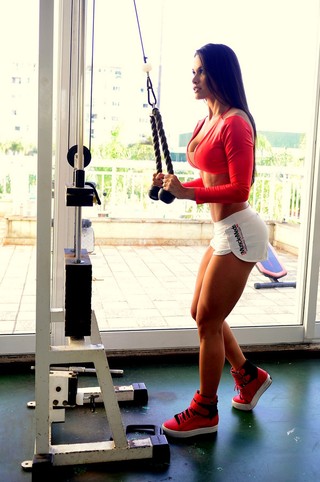 Pictures from Ego.com.br