A brazilian indian native of 15 years old had his face perfurated by a harpoon in a community in the town of São Gabriel da Cachoeira, 852 km from Manaus, when he was mistaken by a fish. The accident occurred when he and his brother dived in a river.
The man, from Pari-Cachoeira community 315 km away from the county and only 30 km away from the border of Brazil and Colombia had to travel by canoe to the town, where he was seen at the Army Hospital. Apparently the victim's brother accidentally threw the harpoon.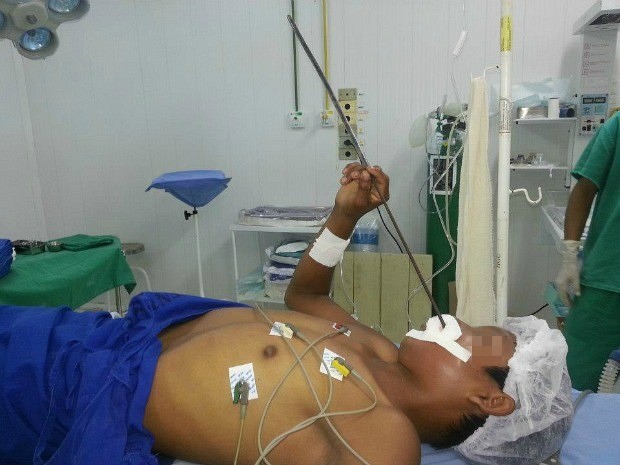 According to reports, the young man was injured diving into the river to catch fish trapped in a "Kakuri" – trap made with wooden sticks holding fish that swim against the tide – when the brother, who was in the river, saw the movement in the water, thought it was a fish and hurled the harpoon.
According to information obtained from the TV Amazonas, the teenager was operated by a medical team and is recovering well. Ouch!