The Brazilian soccer player Ronaldo Gaúcho or Ronaldinho R10, is not playing at this years World Cup in Brazil but he is hitting a jackpot – ok, i wanted to say "batendo um bolão". One of countless soccer related slangs Brazilians would use for someone that is playing well by renting his house in Rio de Janeiro at AirBnb.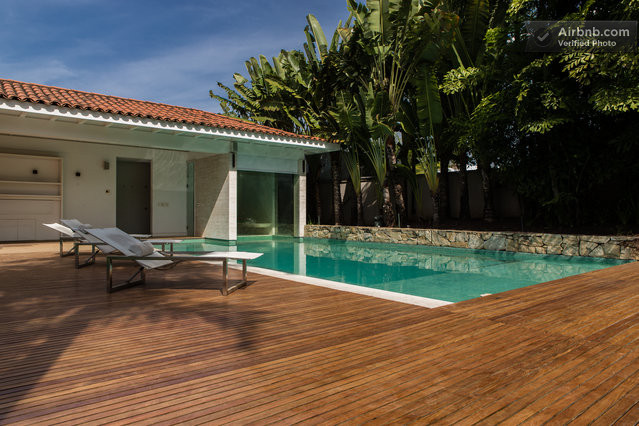 Ronaldinho now lives in Belo Horizonte, MG while playing for Atlético Mineiro, and his house in Barra da Tijuca, is empty most of the year. Ronaldinho has been famous for trowing loud parties at the house.
The property, that according to the ad was recently built, is a very nice 5 bedroom house and can receive 8 people in 1000 square meters of built area.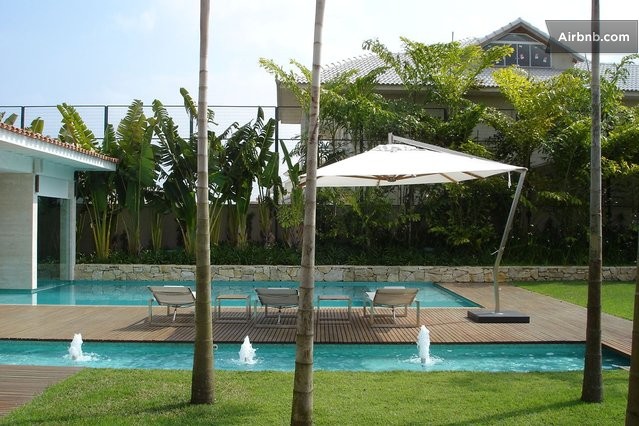 Ronaldinho's house will only be available during the first 15 days of July and is being rented for a whopping R$ 34,489 a night. Just about 14 thousand dollars.
Check the house ad here.
Pictures: AirBnb