Newspapers from around the world echoed the draw for the 2014 World Cup, held last Friday, and Italians, English and Uruguayans lamented the difficulty level of Group D, while other countries celebrated the result.
The sports press in Australia rated this Saturday as "brutal" the group of his football team along with Spain, Holland and Chile in the first round of the World Cup Brazil 2014.

Daily Star newspaper was nothing optimistic about England's chances in Group D: "Doomed", graced the publication.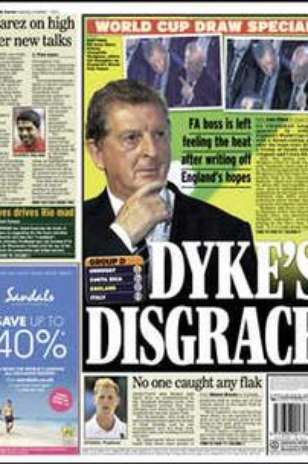 Daily Express also puns with Group D, calling it "Dyke's Disgrace" – the bane of Dyke, in reference to Greg Dyke, chairman of the Football Association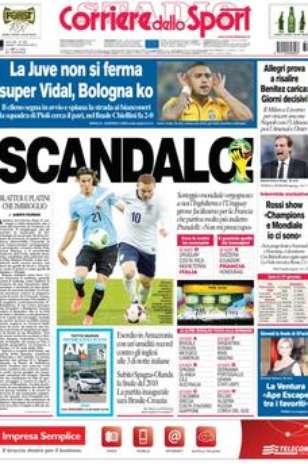 In Italy, Corriere dello Sport not mince words to analyze the Group D with England, Uruguay and Costa Rica: "Scandal."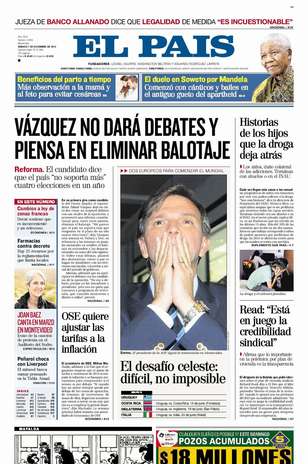 In Uruguay, El País was more optimistic: "the heavenly challenge is difficult but not impossible."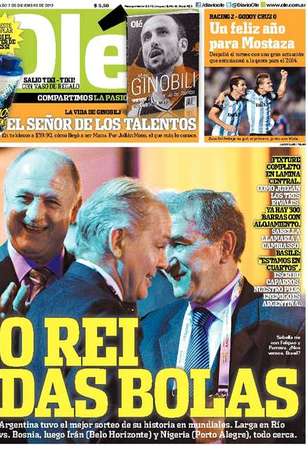 In Argentina, the daily Olé celebrated the relatively easy group: "The king of Balls," they joked in portuguese. Messis team and company are in Group F with Bosnia, Iran and Nigeria.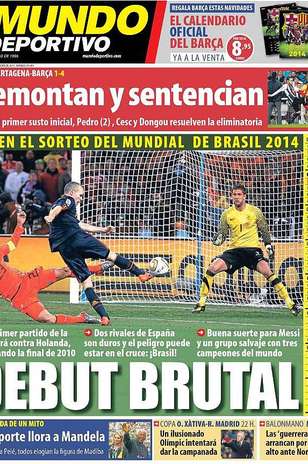 The Mundo Deportivo also recalled the end of 2010 between Spain and Netherlands, stamping , "brutal debut."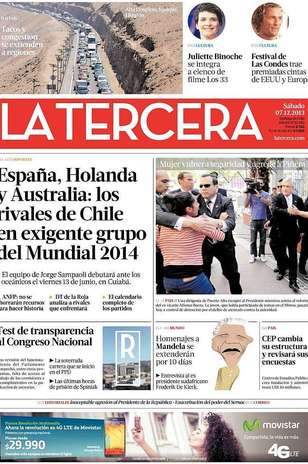 La Tercera, Chile, noted that Spain, the Netherlands and Australia are rivals of a "picky" Group B in the World.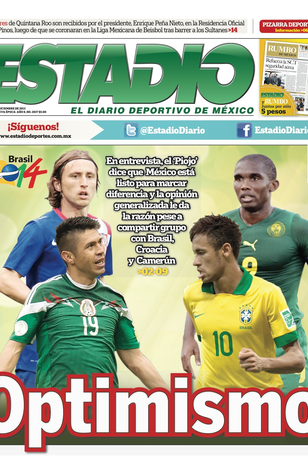 The Estadio Deportes, from Mexico, stamped "optimism" even falling in Brazil's group. Complete the Group A teams from Croatia and Cameroon.