The brazilian most famous models are all in Rio and they come out to the beach in the summer. It's very hot in Brazil these days and Rio is burning.
Born in Vila Velha in the Espírito Santo, Aryane Steinkopf is 24 years old, has s a degree in Nutrition and began her modeling career by doing many photographic assignments.
Today, the model continues to do advertising campaigns and  vip presence in events. But her career took off in 2010 when she sent her portfolio to the direction of the Program Pânico(Panic) at the time at Rede TV, a brazilian tv network. Soon after, she  received a call from the direction inviting her to participate in one of the shows: the Xurupita's Farm. It was a success!
Aryane's image had good acceptance and incredible repercussion such as requests on the internet for her to become a Panicat. Panicats as the stage assistants at Panico na TV. On July 3, 2011, the capixaba(some originating from Espirito Santo state) model  was invited to participate live, onstage on PanicO na TV. The result exceeded expectations and she was soon hired as a Panicat.
After that, she was featured on Playboy, on Sexy Magazine and a few others.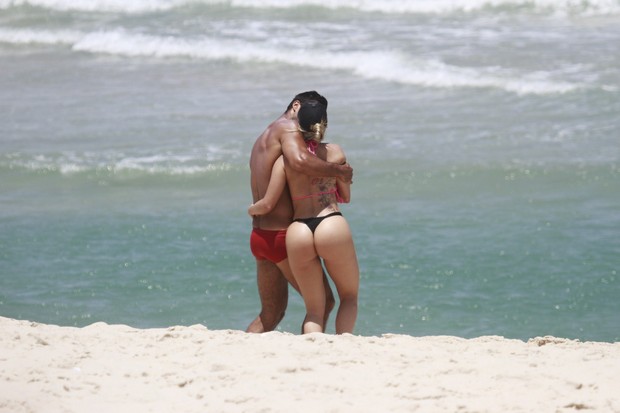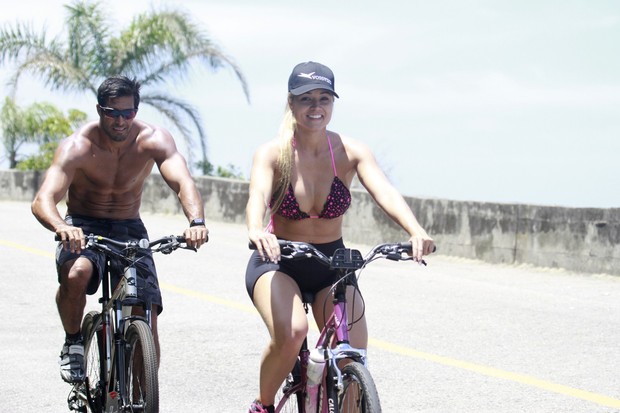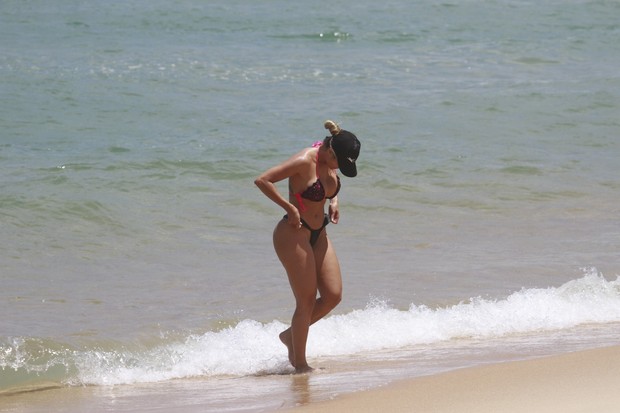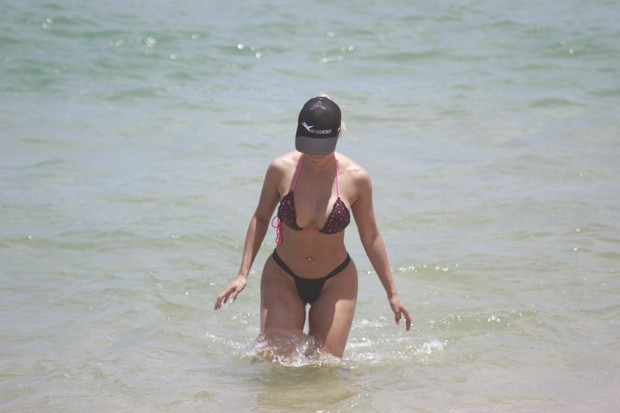 Aryane Steinkopf pictures on the beach.