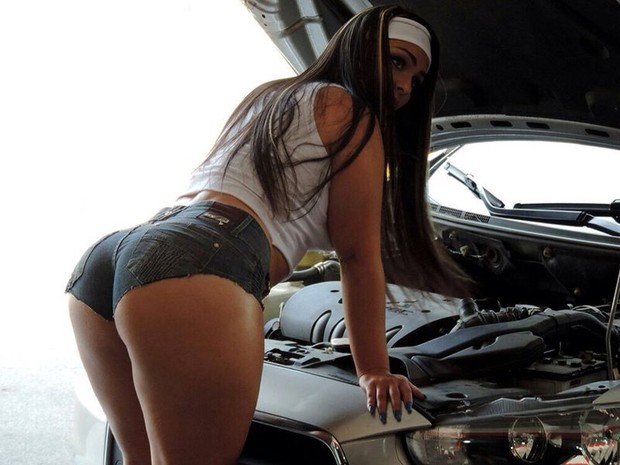 The weekend was a lot of work for Andressa Soares, or Mulher Melancia (Watermelon Woman) as she is most known. The funk signer shot a video for her new song, "Bumbum que hipnotiza"(Mesmerizing Butt) at a garage shop in the West Zone of Rio de Janeiro.
The idea for the video came after Mulher Melancia posed for a rehearsal of the EGO website, the same way and liked the result. But for this video, the "funkeira" had a little more work. The production was at a garage in the back of a supermarket, which attracted a huge audience for the outdoor scenes.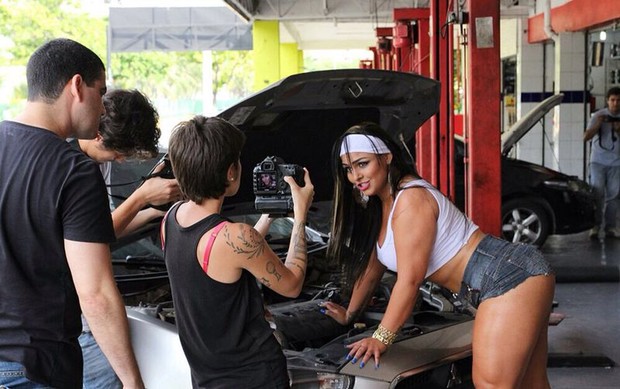 Pictures and information from Ego.globo.com.
Watch below Mulher Melancia singing one of her songs at a Brazilian tv show.
Andressa Soares, born in Rio de Janeiro on March 28, 1988, known by her stage name Watermelon Woman, is a dancer, singer and model who became famous for being one of the dancers to funkeiro MC Créu. Precursor of the phenomenon known as the funk carioca "Fruit Women", she has been famous since then on major brazilian and international media: she was three times on the cover of Playboy magazine, with the best-selling issue of the year of 2008. She gave interviews to newspapers such as Folha de São Paulo and her television appearances have maintained high levels of audience.
Follow Mulher Melancia on Facebook, Instagram and Twitter.