An unexpected problem will delay the lives of thousands of foreign tourists traveling by cruise ship in Brazil during the World Cup. There are about 3,500 fans, mostly Mexicans who purchased a travel package for cruise departures between the host cities and who will watch the game in Natal – RN.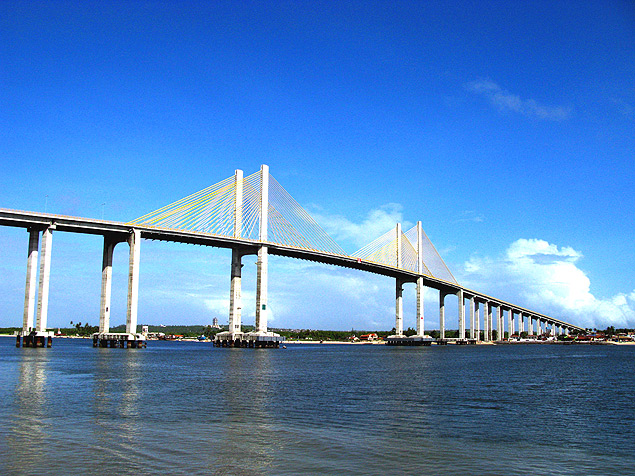 But the bridge close to the port of Natal will prevent the approach of the MSC Divina, vessel of 67 meters in height chartered by the Mexican company Mundomex to transport tourists. The bridge, opened in 2007, is 55 meters high only.
Apparently, to anchor the ship at sea and take the passengers by boat to the new ferry terminal that Natal should only have ready in May, would take at least three hours, so the tour operator rejected the option.
Outcome: the fans will have to get down in Recife and ride 280 km by land to Natal in about a hundred buses and on a go and come back scheme!
On a good day, expect the drive between Recife and Natal on BR-101 to take at least 5 hours. On a bad day, forget about it! The poor mexican tourists will spend more time and the road then watching the game or enjoying their cruise ship!