Less than four months before the World Cup, the prostitution market in São Paulo lives days of anxiety. Traditionally, Formula 1 and Salão do Automóvel are "Christmas" in the industry, but, according to the businessman Oscar Maroni, the World Cup must overcome the two events.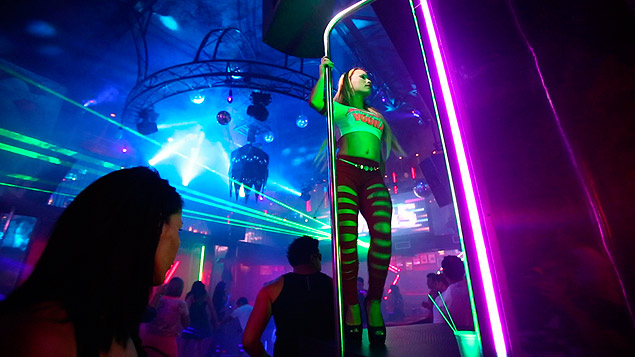 He expects the revenues to grow to 60% in comparison to the rest of the year during the event and at the nightclubs, the prostitutes struggle to learn English and better serve the fans of foreign teams that will come to Brazil.
Thinking about that, the manager of the Bahamas Club, Renato Frizzi, prepared a basic language course for girls called "May I Have a Seat?", focused on the vocabulary used during the programs. Folha, a brazilian newspaper published an article about prostitution and the World Cup this sunday, the 23rd.
Several articles have been published about it already all over Brazil and other countries, and even campaigns are being held at european countries warning visitors about the risk of child prostitution in Brazil during the soccer event.
Some people are saying the only real legacy left by the World Cup in Brazil will be the professionalization of the prostitution in the country. Sad.
Picture: Folha.com.br